2011 – 4th-semester bachelor
with Marcel Müller, Martha Miosga and Luise Pescheck
---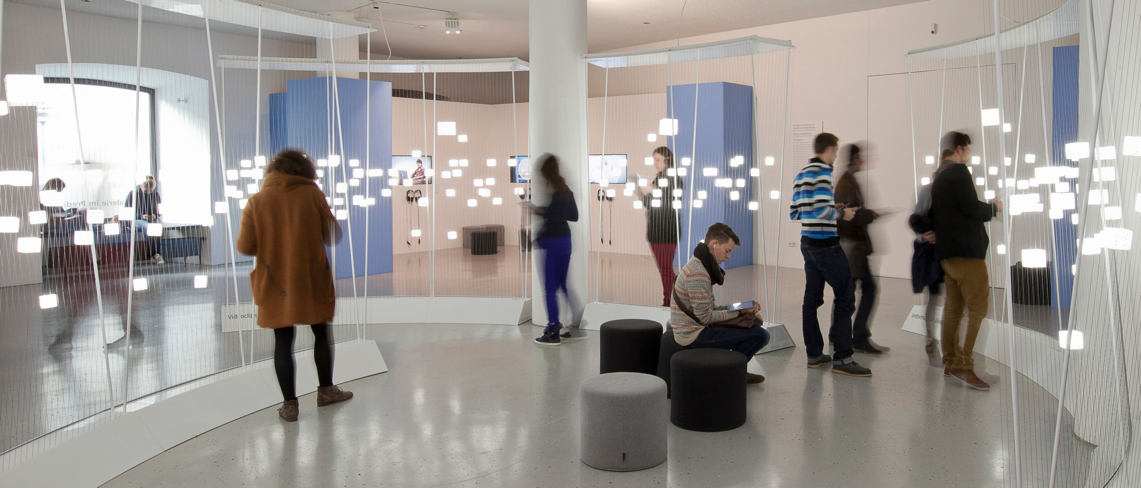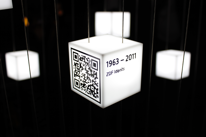 Challenge
"Moving Types - Letters in Motion" should be a technical and innovative exhibition, covering the history of animated letters from the beginning of the film until modern times. How might we enable visitors to participate in the creation of the exhibition actively by means of modern media? How can all visitors, whether young or old, experience the exhibition?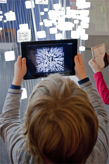 Approach
The exhibits should be presented by means of illuminated cubes with QR codes that link to their individual film sequences. These clips should be accessible via iPad, which each visitor can borrow. The QR codes determine the content of each exhibit. The lighted cubes appear to float in their curvy constructions of steel wire. As is the case with the "Internet of Things", the information can be accessed from a specific location. To create a holistic user journey, we wanted to keep the visitor in our own network where he has access to the fim sequences. In this network he should be able to collect, share and like the exhibits.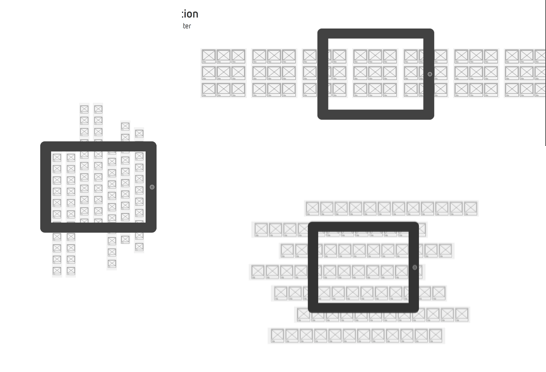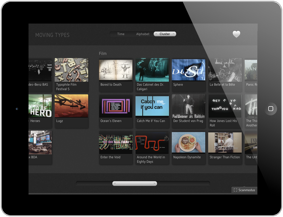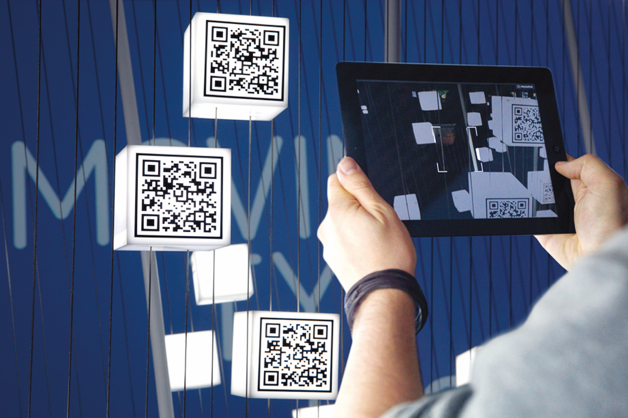 Result
At the end, the iPad app basically consistes of three areas: the scan mode, the player and the media library. Once a QR code is detected, the movie starts automatically in the player. Every scanned film is collected in the media library. There, the clips can be sorted by category, alphabet or year of origin. The QR-tag of the exhibits can be displayed again to share them at a sharing station or send it to a friend privatly. In the end of the visit, each visitor has the the opportunity to print his personal QR-tag, that empowers him, to get access to the viewed movies at home.